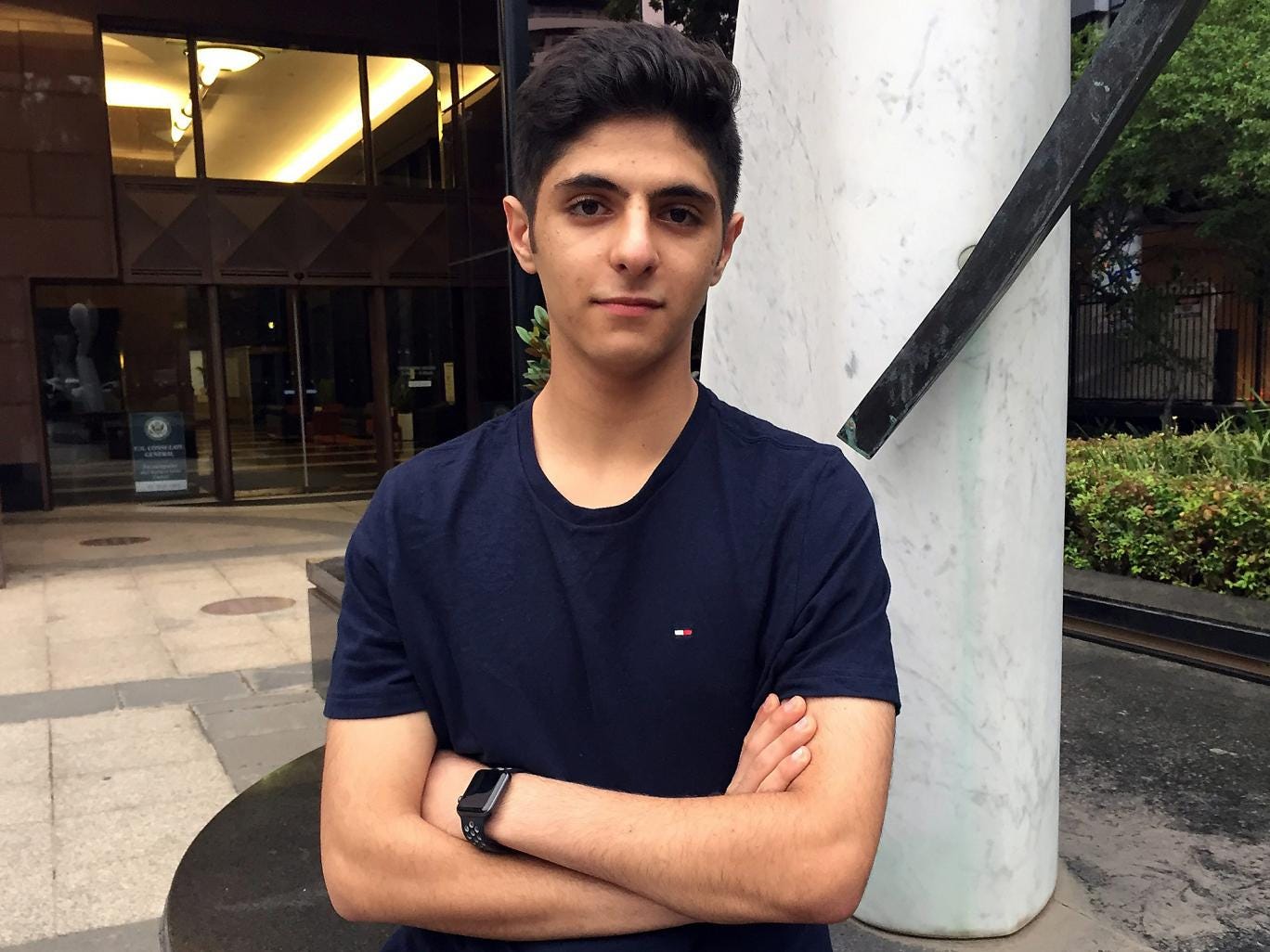 A teenager denied a visa to go to space camp in the US because of
Donald Trump's travel ban
has been told he should be allowed to go after all.
Pouya
Ghadirian, 15,
thought his dream trip was over when the American Consulate in Australia said they could not grant him a visa because of his dual Australian-Iranian passport.
But Prime Minister
Malcom Turnbull
has said this was a mistake and that Australian dual nationals should not be affected by the highly controversial ban of residents from seven Muslim-majority countries including Iran.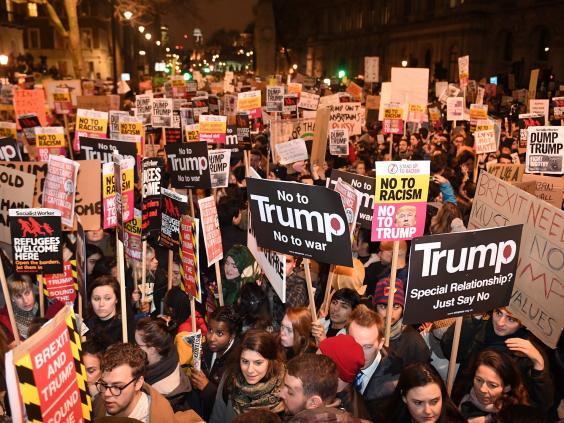 Mr Ghadirian planned to visit the US with classmates in March, with the trip set to include Orlando, Washington DC and the Space and Rocket Centre in Alabama.
The Melbourne teenager cried with disappointment when he was told during his visa interview that he couldn't proceed with his application after Mr Trump signed an executive order banning entry from seven predominantly Muslim countries -Syria, Lybia, Iraq, Iran, Yemen, Somalia, and Sudan.
"I cried at the consulate and I don't normally," Pouya told
The Sydney Morning Herald
. "My dad was upset as well because he was saying, 'Look we've had no criminal record and we've done nothing wrong.'"
He said: "I can't really tell (if I'll be allowed to go) until I go to the consulate again. As of now we still haven't received any information from the US consulate, or the embassy, or the foreign ministry."
He added that he thought it was "unbelievable" that Iran was added to the list of countries.
"There are a lot of successful Iranian people in the United States that have contributed to the economy and made America what it is," he said.
Mr Ghadirian's parents have lived in Australia for nearly 20 years and he was born there, but deemed ineligible for the US visa waiver programme, which allows Australian citizens to stay in the country for 90 days without obtaining a visa.
After Mr Trump's order was announced, Mr Turnbull instructed Australian diplomats to secure exemptions like those granted to
British and Canadian citizens
.
There are more than 110,000 Australian residents who hold dual passports with one of the seven banned countries.
The Australian Prime Minister has been criticised in much the same way as Theresa May in the UK for his failure to condemn the travel restrictions outright.
Mr Turnbull said: "When I have frank advice to give to an American president, I give it in private as good friends do — as wise Prime Ministers do to ensure they are best able to protect Australia and Australia's best interests."
Confusion, chaos and anger have spread throughout the world since the executive order was abruptly announced, with those holding dual passports with one of the banned countries left unsure of whether or not they can enter the US.
Foreign Secretary Boris Johnson said he has obtained assurances that British citizens with dual passports should not be denied entry.